3 Best Airports in the World
Airports are one of the busiest places in the world and that's round the clock since most international airports never sleep. They cater to hundreds and thousands of people daily, from infants to the elderly from all parts of the globe. Catching your next flight is easy once it's on time but if you're not that fortunate, it's either delayed or totally cancelled. So the time you spend in the airport can be quite crucial and being in a great airport would lessen the waiting time drastically. Here are the 3 best airports in the world.
SINGAPORE CHANGI AIRPORT
Nobody would ever question why Singapore's Changi Airport is on the top of every "Best Airport" list every year, because of the mere fact that it is the best airport in the world with their world-class service and top-of-the line facilities. If you go inside Changi Airport, you wouldn't really feel it's an airport, it has all the offerings of the outside world, a vortex waterfall in the middle of a forest valley with canopy bridges, a butterfly garden, a pond, a movie room, a swimming pool, a hotel, shopping areas, trendy restaurants, and a whole lot more. It is indeed a perfect place for a layover or if your flight gets delayed you wouldn't even care that much since you have everything you need without going out of the airport.
INCHEON INTERNATIONAL AIRPORT
Korea's Incheon International Airport is also part of the top lists of airport in the world. You can get very lucky to spend a long layover here because of the facilities they offer. Like Changi, they also have indoor eco gardens where you can go in and out from, an ice skating rink if you want to learn ice skating while waiting for your next flight, or if you want to do one last adventure outside of the airport, they offer airport transit tours that can take you to free tours and get you a glimpse of Korea. The restaurants in the airport are also good ways to try Korean cuisine like bibimbap or bulgogi.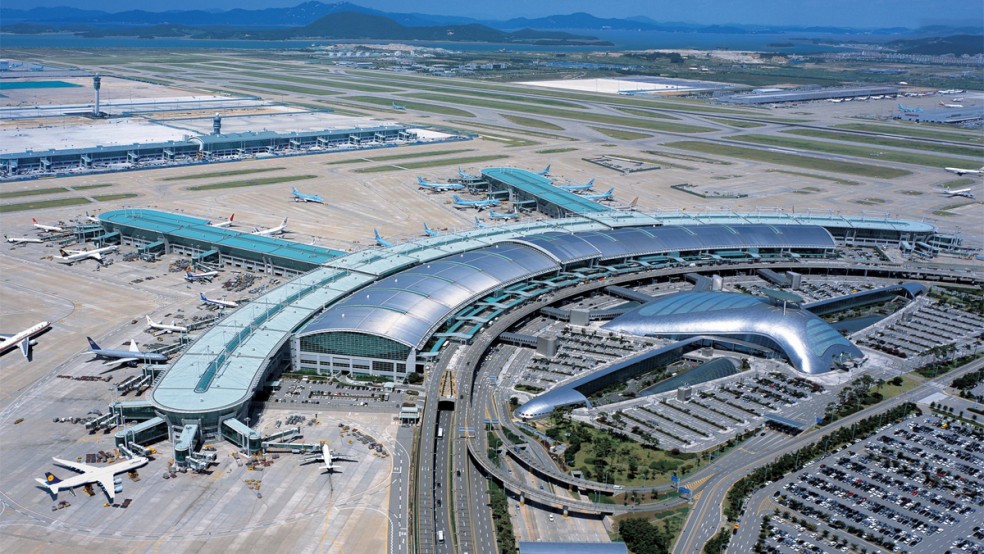 TOKYO HANEDA INTERNATIONAL AIRPORT
Being a very busy airport is a lot of responsibility but Tokyo Haneda International Airport is doing an excellent job in prioritizing first-rate services to all its patron partners and millions of flight passengers. There are a lot of things that can entertain you here if you have a long layover like its gigantic planetarium that boasts 40 million stars, indulge yourselves with Japanese cuisine, or buy food or items from quirky and cool vending machines from coffee, rice meal, Coca-cola of different flavors to even SIM cards.