How to paint your home exterior
You need to regularly protect the exterior of your home especially if you utilize old wood siding, or you just care about the maintenance of your home. But this can be quite expensive if you call on a professional to help you get the job done.
Fortunately, you can paint the exterior of your home if you have time on your hands as well as materials already in place. A paint job when done effectively can last for a long time. The following are steps to take to ensure you do a good job painting the exterior of your home and enhance its beauty. They include;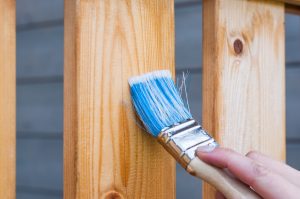 Take out the lead
If you are carrying out your painting yourself, you are not required to go along with EPA regulations in comparison to a professional. But if your home is old, you would want to take out the lead first.
Wash the Exterior
It's essential to wash your home exterior before painting because Mildew would be very comfortable under fresh paint. Washing can be done with the aid of a combination of a Mildew Killer Concentrate, a cleanser that is phosphate clean and water.
Loose paint should be scraped off
Flaking and loose paint should be scraped off. This can be done with the aid of a handheld scraper. An alternative is to make use of infrared paint stripper or a hot- air gun.
Sand Rough areas
A pad sander would assist you in smoothening any spot that is still rough. Try not to use too much force, so you don't leave any marks behind.
Fill and Repair
After you are done with the sanding, observe for uncovered chips and holes.
Utilize a Primer
A primer should be applied as soon as you are through with preparation of the wood siding. This would enable you to see the areas that you need to fill up with chalk.
Caulk All Joints
After a primer has been utilized, caulk all the joints as they assist in the aversion of water leaks and stop water from getting in.
Select the appropriate Paint
Using a paint that is water based acrylic latex is a lot easier than paint that is oil based. Latex based paints
Apply with ease
Dries up fast
Can be cleaned using water and soap
If your house has been painted before using an oil-based paint that has more durability than latex, it's best you just continue using it.
Apply Top Coat
When applying the top coats, it's best to do so with caution as applying too much can lead to losing paint in future.
The steps above would assist you in painting the exterior of your home to attain a great look over the years. Endeavor to put your safety into consideration before you begin.